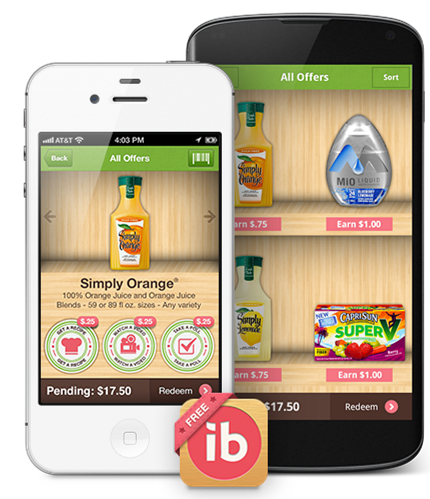 Have you signed up with Ibotta?  You can get CASH BACK for buying milk and eggs!  I have been using this app for a year now and I've earned $143 cash back for buying groceries and other household items!  You can even earn cash back when you go to the movies or visit local restaurants!
Click here to sign up–> Ibotta Registration
View available offers
Redeem your first offer within 10 days and you'll get a $2 bonus just for signing up!
Submit your receipt and get your cash back!
Right now, they have a $.50 cash back offer for milk and for eggs!  Plus, when you redeem the milk offer and 2 other offers, you'll get an additional $.50 bonus!  This means you can earn $3.50 just for buying milk and eggs!
Don't forget about Checkout 51! It's another way to earn cash back for buying groceries.  You DO NOT need a Smartphone for this program and you can use it an ANY store!  Check it out here–> Checkout 51 (they have a cash back offer for eggs right now and an offer that is good on ANY grocery purchase!)
You CAN use coupons when you purchase these items and you'll still get cash back.  Yay for double dipping!
See more printable coupons here–> Printable coupons
NOTE:  This post may contain affiliate links.  Please refer to my disclosure policy for more information.