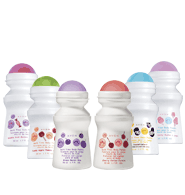 If you're looking for some "fillers" for your kid's Easter baskets, check out Avon!  They have lots of fun, affordable options and right now you can get free shipping when you enter the code FIRSTREP at check-out!
Here are some of my favorites:
-Avon Kids Bath Time Body paints – $1.99 (I got my kids some of these for Christmas and they have had a blast with them!)
-Disney Princess & The Frog lip balm – $.89
-Holiday mini bubble bath – $.69
-Madame Alexander dolls – $19.99
-Perfect Duo Friendship bag – $14.99 (set of 2)
Check out these great items now and when you place your order here, you'll be supporting one of our readers, too!
*This post may contain affiliate links. Please refer to my disclosure policy for more information