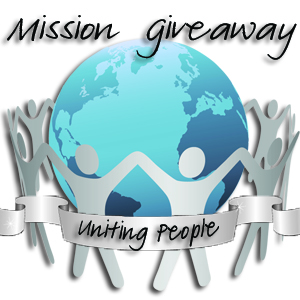 It's time for another Mission Giveaway! I often have readers ask me how they can get more coupons or get coupons for the things they need. This week's giveaway is sponsored by Coupon Whirl, a coupon trading site! Trade coupons you don't need for ones you do need! Plus, they're giving away a $75 Walmart gift card for you and $25 to "pay it forward" to a friend! You can stretch $75 at Walmart a LONG way, especially if you're using coupons!
Grand Prize:$75 Walmart Gift Card for you and $25 Walmart Gift Card for a friend.
About Our Sponsor
Do you have extra coupons? Don't throw them away! Trade for the coupons you really need.
Coupon Whirl is a free, easy to use coupon trading site that helps you save more money on your shopping. Post the coupons you have, share your wishlist, and you are instantly matched up with other traders. We are different from other coupon trading sites because with Coupon Whirl, you exchange with people anywhere across our wide network of member sites. Trading is simple, secure, fun, and always free. If you can clip it, you can trade it with Coupon Whirl.
Here's How You Enter:
The Giveaway will open up on Tuesday 7/17 at 12:01 am EST and Close on Friday 7/20 at 11:59 pm EST.
1) Start at the Rafflecopter Giveaway form.
2) Complete the Mandatory entries.
3) Work your way through the links, entering contests at each blog as you go. These contests each have their own rules and end dates.
4) Complete additional entries towards the bottom and come back for additional daily entries!
That's it! You have successfully entered this awesome giveaway! Side note…It's not mandatory that you enter all the giveaways at each blog. However, doing so not only increases your chances of WINNING the other prizes, it increases your chances of WINNING the Grand Prize!
Mission Giveaway started with the $100 Story where with $100 several people received the help they needed. We are on a mission to help people! We have gathered a group of bloggers that want to make a difference. Together we are the Mission Giveaway Group!
To inquire about becoming a sponsor, please contact Amee or Dawn at missiongiveaway@yahoo.com for details. Take a look at our Media Kit to see what Mission Giveaway has to offer.
Are you a blogger that would like to participate in Mission Giveaway? Find out how you can join us.
The amazing Blogs participating in the event this week are:
Go Momma Coupons| Slop Swap| Madame Deals| FurKid Fosters| My UnEntitled Life| Donna's Deals and More| Couponing to be Debt Free| Coupon Savings In The South| A Mom's Take| Mama Bee Does| This Flourishing Life| Confessions of an Overworked Mom| The Shopping Duck| Coupons For Your Family| Giveaway Bandit| Couponista Queen| All About the Mommies| Krazy Clippers| Making of a Mom| Cori's Coupon Corner| Organic Mommy Today| Meg's Moxie| Melissa's Bargains| Baby Costcutters| Living At The Whitehead's Zoo| Simply Shawn & Jenn| pittsburgh frugal mom | Coupons with Q | Sidetracked Mom's Blog| Blogging Is a Trip| Mommy Needs Her Coffee|
Check out how entrants would pay it forward this week and enter your own comment: