Robin Hood (animated) Blu Ray/DVD/Digital Combo Pack – $9.96
This post contains affiliate links.  Please refer to my disclosure policy for more information.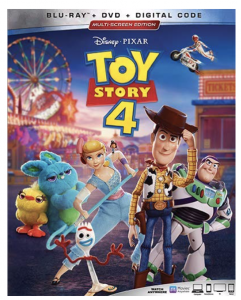 If you LOVE Disney movies, you won't want to miss out on these Disney combo packs for under $20!  There are some classics and new movies, too!  The new Toy Story 4 Blu Ray/DVD/Digital Code Combo Pack is just $16.99!  Remember that pricing can change at ANY time!  Always verify final pricing before you complete your purchase!
Here are some other deals on NEW Disney movies: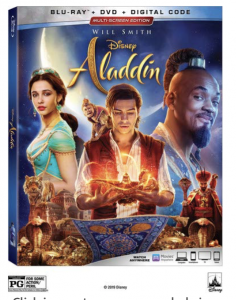 Aladdin Blu Ray/DVD/Digital Code Combo Pack – $15.98
Beauty and the Beast Blu NEW/Non-animated Ray/DVD/Digital Combo Pack – $14.54
Cinderella NEW/Non-Animated Blu Ray/DVD/Digital Combo Pack – $11.19
Dumbo NEW Non-Animated Blu Ray/DVD/Digital Combo Pack – $16.96
Maleficent Blu Ray/DVD/Digital Combo Pack – $9.99
Pete's Dragon NEW Non-Animated Blu Ray/DVD/Digital Combo Pack – $9.99
The Jungle Book NEW Non-Animatd Blu Ray/DVD/Digital Combo Pack – $13.63
The Lion King (NEW/Non-Animated) Blu Ray/DVD/Digital Combo Pack – $15.67
Don't miss out on these deals on your favorite classics: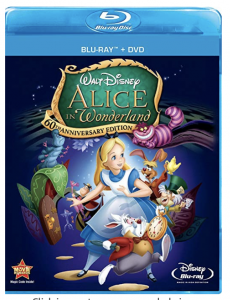 Alice in Wonderland Blu Ray/DVD Combo Pack – $12.29
Dumbo (animated) Blu Ray/DVD Combo Pack – $9.96
Enchanted Blu Ray/DVD Combo Pack – $6.99
Mary Poppins (original) Blu Ray/DVD/Digital Combo Pack – $13.79
Robin Hood (animated) Blu Ray/DVD/Digital Combo Pack – $9.96
Sleeping Beauty Blu Ray/DVD/Digital Combo Pack – $16.99
Snow White and the Seven Dwarves Blu Ray/DVD/Digital Combo Pack – $19.96
The Aristocats Blu Ray/DVD Combo Pack – $12.79
The Lion King (animated) Blu Ray/DVD/Digital Combo Pack – $19
Remember you can get free two day shipping on TONS of items with Amazon Prime!  There are other great benefits including streaming movies with Prime video, Amazon Music, and even cloud photo storage!  Get your free 30 day membership here–> FREE Amazon Prime trial
Looking for more great Amazon deals?  Make sure you check out my group on Facebook–> Melissa's Bargains Group on Facebook