At midnight, Walmart released the preview of their Black Friday ad.  If you haven't checked it out yet, you can view it here:  Walmart Black Friday ad   
Here are the deals you can take advantage of online:
Thanksgiving Day at Walmart.com:
All-day long on Thanksgiving, shoppers can get great online-only specials and save with free "Fast, Faster, Fastest" shipping options. Examples of a few of the incredible online savings include:
46" HDTVs for under $400
Electric Ride-Ons for children, priced under $40
Choice of four select Blu-ray™ discs for only $20
Walmart Store's Black Friday events will be held at the following times* (ONLINE TIMES and SUPPORT MAY VARY): 
Get in early on Thursday to save on xBoxes, Paula Deen cookware, Barbies, inflatable Snowmen and more! Friday brings even more savings on Emerson TVs, Goodyear tires, LG Blu-ray Players, Smartphones, Magellan GPS, iPod Touches and many of your other favorite gifts!
10 p.m. on Thanksgiving Day (Nov. 24) – Top Toys, Home and Apparel
Midnight on Black Friday (Nov. 25) – Electronics! Electronics! Electronics!
8 a.m. Nov. 25 through the weekend – Gifts for the entire family; electronics and more
If you prefer to beat the crowds and shop online or get the majority of your holiday shopping done before Thanksgiving, here are some toy deals that are going on now that you might want to take advantage of: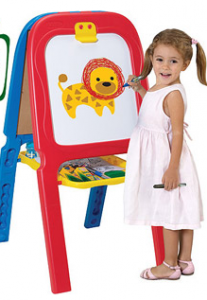 Crayola Double Easel – $29 (we got my daughter one of these when she was 2 1/2 and at 7 1/2, she still uses it almost every day – it was the best money for a gift that we have ever spent!)
FurReal Friends Lulu's Walking Kitty (Black and White) – $15 (regularly $19.96)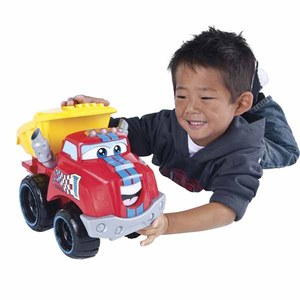 Tonka Chuck & Friends Race Along Chuck – $29.96 (regularly $29.96)