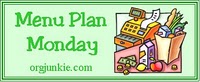 I can't believe that my son starts football practice already this week!  For our menu plan, I've picked some favorites and some recipes that are perfect for throwing together on busy days.
Looking for Advocare 24 Day Challenge recipes?  Check them out here:
See my menu plans from previous weeks here–> Menu Planning Monday
You can also view hundreds of meal plans each week at Orgjunkie.com
Do you like what you see here?  Make sure you also check out my favorite recipes board on Pinterest–> Melissa's Bargains favorite recipes on Pinterest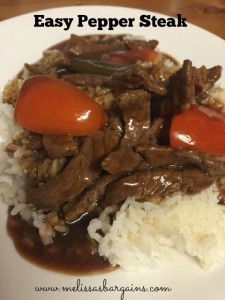 SUNDAY:  Easy Pepper Steak – This pepper steak recipe is so easy that even my 11 year old daughter can make it!  We never have leftovers because it's so good!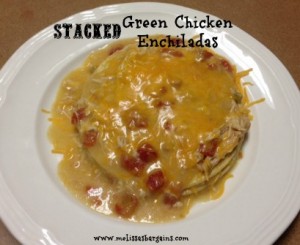 MONDAY:  Stacked Green Chicken Enchiladas – This is a great recipe when you want enchiladas, but don't have a lot of time to make them!!
TUESDAY:  Football team meeting – eat out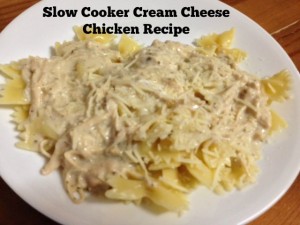 WEDNESDAY:  Slow Cooker Cream Cheese Chicken – This is one of those lick your plate clean recipes. It's SO SO good!!
THURSDAY:  Chicken Fajita Tacos – My son has football practice tonight, so I buy the pre-grilled chicken fajitas and we make tacos.  So easy!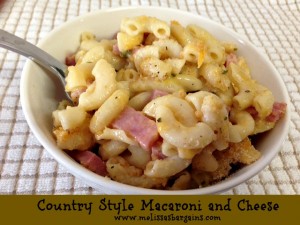 FRIDAY:  Country Style Macaroni and cheese – If I were to ask my kids right now what their favorite recipe is, this would be it!!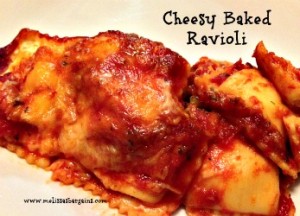 SATURDAY:  Baked Ravioli – here's another recipe that's a favorite and we never have leftovers of this one either!