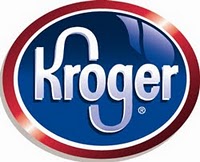 Just a reminder:  Kroger's coupon policy changed last week (4/13)!  You can find more about changes to the Kroger double/triple coupon policy here.  The two biggest changes are that they will no longer allow you to "stack" paper manufacturer's coupons with loadable coupons and they will no longer double/triple coupons.  From what I understand, the registers are now programmed to deduct your digital coupon first, when applicable. I have heard from multiple people that there are glitches with this new program and even when you are buying multiple items and should be able to use a digital and manufacturer's coupon, the register will not allow it.  Kroger has made some changes to their fuel rewards program:  you can read more about that here.
Don't forget to load your coupons to your Kroger card:
Cellfire
Kroger
P&G Esaver
Shortcuts
Upromise
**For more information about loadable coupons and how they work check out this post! Digital (loadable) coupons do not double and are one time use.
If you need coupons to match up with these deals, don't forget to check out My Coupon Hunter!
This ad is based on the Texas/Louisiana market.
Here are the "best deals" I see this week:
Kroger has a promotion that is valid through 4/26/11:  Buy any 4 participating GM cereals or snacks – $2.79, get a $5 Kroger gift card (limit 1 per transaction) – Chex, Cheerios, Golden Grahams, and Fiber One bars are pictured in the ad
$.75/1 Chex cereals printable
$.75/1 Kix cereals printable (if included)
$.55/1 Cheerios printable
$.55/1 Trix printable (if included)
$1/3 Big G cereals printable
$.55/1 Cheerios printable
$.75/1 Kix printable
$.40/1 Fiber One chewy bars – 3-6 SS, 4-3 SS
$.50/1 Fiber One cereal – 3-20 SS
NOTE: There are many other cereals included in the deal, but they were more expensive at my stores.  Only the ones specifically listed in the ad were priced at $2.79.
-Bird's Eye Steamfresh vegetables – 10/$10
$1/3 Bird's Eye Steamfresh vegetables – 3-6 RP
$.75/3 Bird's Eye Steamfresh printable
?Final Price = $.67 after coupons
-Blue Bell ice cream – $3.77
$1/1 Blue Bell ice cream printable
Final Price = $2.77 after coupon
-Dannon Danimals – $1.99
$1/1 Danimals – 2-27 SS
Final Price = $.99 after coupon
-Gatorade or G2 (32 oz) – $.79/each
-Green beans (fresh) – 10 lbs/$10
–-Huggies diapers or Pull-Ups training pants – $8.99
$2/1 Huggies diapers printable
$2/1 Pull-Ups printable
Final Price = $6.99 after coupon
-I Can't Believe It's Not Butter – $1.99
$.85/1 I Can't Believe It's Not Butter Printable
Final Price = $1.14 after coupon
-Jumbo cantaloupe – 2/$3
-Kraft BBQ sauce – 10/$10 (you don't have to buy 10)
-Kroger water (24 pack, 16.9 oz bottles) – 2/$5
-Lays or Lays Kettle Cooked Potato chips – $1.99
$.55/1 Lays/Lays Kettle cooked chips – 3-13 SS
Final Price = $1.44 after coupon
-Mini peeled carrots – 4/$5
-Rio Red Star Grapefruit – $3.99 (10 lb bag)
-Sister Schubert's – $2.50
$1/1 Sister Schubert's product – 2-27 SS
Final Price = $1.50 after coupon
-Tropicana Pure Premium – 2/$5
$1/2 Tropicana Pure Premium – 3-6 RP
Final Price = $2 each after coupon
*This post may contain affiliate links. Please refer to my disclosure policy for more information