Kohl's has a HOT deal today:  get 20% off EVERYTHING plus get 2% cash back!  There are lots of great clearance items to choose from, too!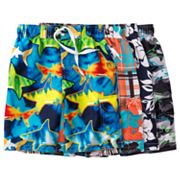 Get boys swim trunks as low as $6.27 after 20% off and cash back – we swim year round, so this was a great deal for me, but you can also buy a size up and put them away for next summer!
Get 2 pairs of Disney Pixar cars PJs for just $8.94 after 20% off and cash back (that's just $4.47 per pair!)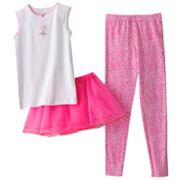 This super cute Carter's Ballerina PJ set is just $10.66 after the 20% off and cash back!
There are lots of other great deals to choose from!  To get the most bang for your buck, log into your ShopAtHome.com account here.  If you don't have a ShopAtHome.com account yet, you can sign up here and you will get a $5 bonus after your first purchase!  Click on the blue "Shop Now" button and you will be directed to the Kohl's site.  Search the clearance items for the best deals!  Enter the code BTSMEGA at check-out to save 20% off your total purchase.  You can also get $.99 standard shipping or FREE shipping on your purchase of $75 or more when you enter the code FREE4U75 at check-out.  You can combine the codes!  You can also print a 20% off coupon for in store use here.
*This post may contain affiliate links. Please refer to my disclosure policy for more information