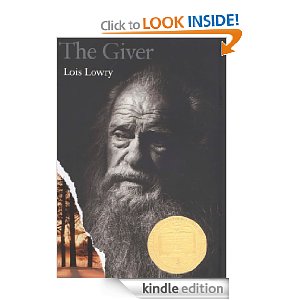 If you're looking for deals on Kindle books, right now you can download The Giver for just $.25!  I read this book when I was younger and then read it again last summer.  It is a great book!
Twelve-year-old Jonas lives in a seemingly ideal world. Not until he is given his life assignment as the Receiver does he begin to understand the dark secrets behind this fragile community.
Click here to grab this deal–>The Giver Kindle download 
For more deals on Kindle books, check out the Amazon Bestsellers list here–>Amazon Top 100 free and paid Kindle downloads
PLEASE NOTE:  The price included here is based on CURRENT pricing (as of the date/time of this posting).  Prices on Amazon can change at any time and frequently do.  The price reflected in this post may not be the price you see when you click through.
(Thanks The Prudent Patron!)

*This post may contain affiliate links. Please refer to my disclosure policy for more information