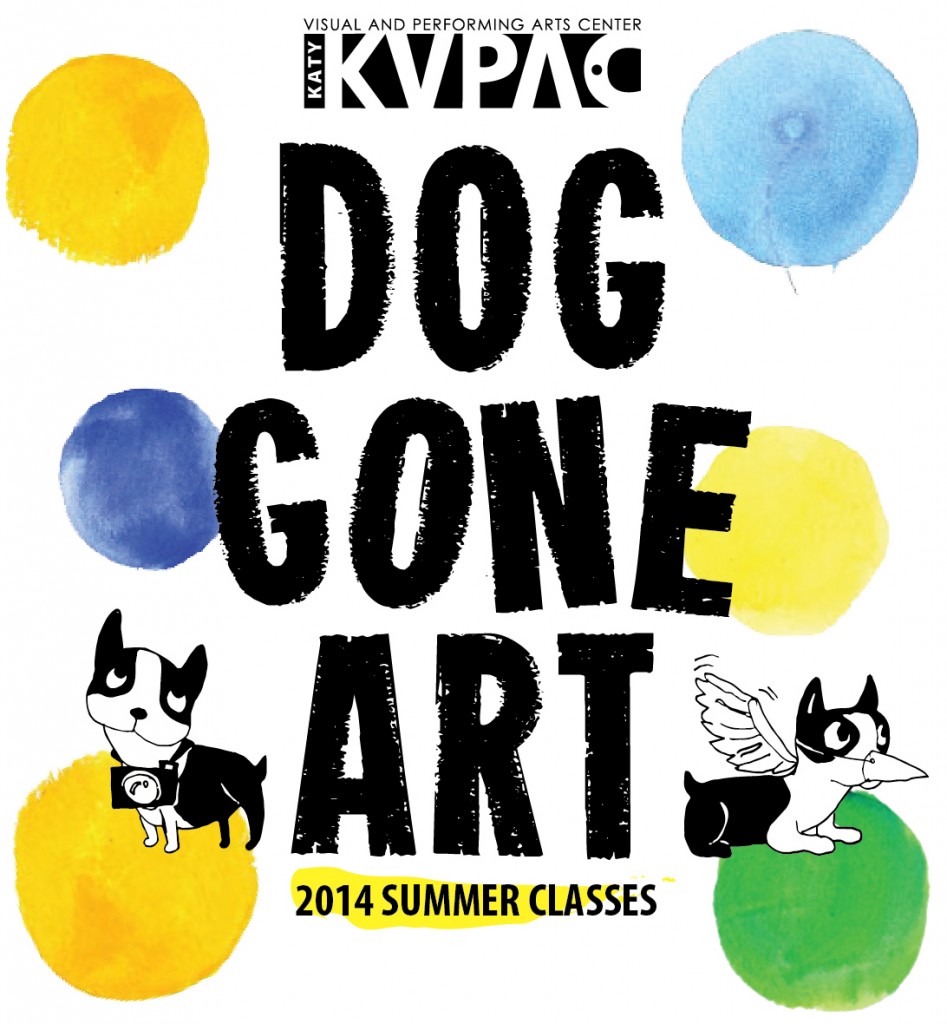 My kids have been out of school for less than two weeks and I'm already starting to hear "Mom, I'm bored."  I tried to plan fun things for us to do each day, but they miss the structure that comes with school and they miss being around other kids.  If you're looking for ways to beat summer boredom, Katy Visual and Performing Arts Center is offering weekly summer camps!  They've got something for all interests including acting, modeling, voice, and art exploration!  There are different themes and classes for kids ranging in age from 3 to 17 each week!
Click here to see the full schedule–> KVPAC Summer Camp Schedule
Beat Summer Boredom with KVPAC Summer Camps

Classes meet Half-Day Monday-Friday (9 am-12 pm or 1 pm-4 pm)
Your child can attend a full day (two separate classes) and will bring a sack lunch and receive supervision in between classes
A one week class is $162 for members and $180 for everyone else
All registrants will receive a Papa Murphy's Pizza coupon Card ($40 value)
I think my daughter would LOVE the theater options that are available.  Your kids have the opportunity to be a part of productions such as Pocahontas, Sleeping Beauty, Rumpelstiltskin, or Joseph & the Amazing Technicolor Dreamcoat.  I think my son would love to check out some of the art classes.  They've got general painting and watercolor classes and themed classes that focus on dragons, robots, pirates, and more!  Craft projects are included!
During the school year, you often have to make a full year commitment to activities, which can be very costly, especially if your child decides that they don't enjoy what they are doing.  This is a great opportunity for your child to explore their talents in a low pressure setting without the financial commitment.  I have several friends whose children have attended classes here and they have had great experiences!  Plus, it gives you a chance to get some of those projects on your to do list done without the kids following you around (maybe it's time to clean out the bedrooms and closets!)
You can also beat the summer boredom by attending a Summer Broadway Performance as a family!  They will have The Music Man, Sleeping Beauty, Summer Camp the Musical, Rumpelstiltskin, Pocahontas, and Joseph and the Amazing Technical Dreamcoat.  Tickets are just $6 each, which is less than the cost of a movie ticket!  This is definitely on our summer bucket list!
Enroll your kids today–> KVPAC Summer Camp Enrollment
Which classes will your kids be attending?
DISCLAIMER:  I was provided with theater tickets for my family in exchange for writing this post.  All opinions are 100% mine.  Please refer to my disclosure policy for additional information.